Blog
KEEP UP WITH ALL THE HAPPENINGS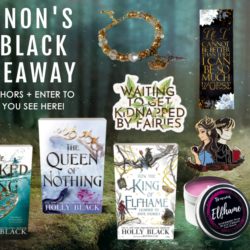 Follow some amazing authors across the web and enter to win the entire 4-book, Folk of the Air series by Holly Black including, The Cruel Prince, The Wicked King, The Queen Of Nothing, and How The King Of Elfhame Learned To Hate Stories, plus a Jude and Cardan book sleeve, Elfhame candle, Jude quote pillow,[…]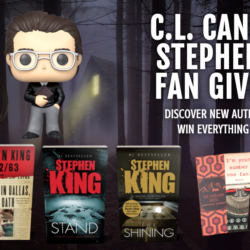 Follow some amazing authors across the web and enter to win print editions of It, 11.22.63, The Stand, and The Shining plus, a Stephen King Funko Pop, a Dark Tower coffee mug, I <3 Derry magnet, Overlook Hotel keychain, and 4 Stephen King bookmarks! The more tasks you perform, the more chances you have to[…]
Previous
Next
Explore
MY WORLD
Blog
Get the latest news from my blog, including exclusive content and author interviews with some of my favorite indie authors!
Upcoming Events
All signings, takeovers, and release parties I will be attending or hosting will be displayed here.
Come join in all the fun!
Join my mailing list!
Keep up to date with all events surrounding my books. Get access to exclusive content and be automatically entered into my giveaways!
Meet the Author
Everything you want to know about me, my journey to becoming an author, and my literary interests in general!
Writing Tips
Things I have learned about being an indie author. From marketing, websites, takeovers, writing habits, and more!
A workshop of sorts.
Bloodlines
Join fraternal twins Ava and Anso at the start of magic itself.
When Anso discovers there's something different about him, something inhuman, he knows he must keep it a secret. His father, his entire village would disown him, or worse.
There's one person, however, whom he cannot hide from, his twin sister, Ava. Ava sees right through Anso's distress and promises to keep his secret while yearning for a power of her very own.
This is the story of how an ordinary boy became a legend, a leader, the sister who stood by him through it all, and the best friend who taught him to embrace his differences.
Preorder today!
Forget Me Not
Bree Nolan and Finn Hadley are best friends. They like the same music, they work at the same local fish and chip shop, oh yeah, and neither of them can remember anything before they were found stumbling out of Epping Forest in London three years ago.
When a traumatic event causes memories of their past to slip through the cracks, will they be prepared for the outcome? Are they even the same people they once were? Why do they keep having dreams about a dark haired boy with blue eyes?
All secrets will be revealed and new bonds formed as they band together to rediscover the truth.

Coming Fall 2018!
Short Stories
I've written four short stories to date and am always pumping out more for different anthologies throughout the year! You can find out more about those works here!
Exclusive Content
Read and excerpt from Forget Me Not
Abandoned...
Confused...
Stranded...
but not alone.
Most people had memories they could pull from, things that would comfort them, times of old that they could reflect upon. Bree didn't have that. Bree had whispers; tendrils of a past she could no longer recall. Something intangible, floating just outside her grasp. When asked if she could remember anything about her past there was only one thing she could think to tell anyone about. She didn't know where she came from, or exactly how old she was, but she knew that no matter what she had forgotten, what they had both forgotten, she knew Finn Hadley was her best friend. She knew he'd always been there for her, and she knew that no power on this Earth could separate them.
Months Since I Started Writing FMN

March 2016

Total character count

3 main charcters

Progress toward target word count

75,000 words

Percent of weird Google Searches performed daily

Hey, it's all in the name of research!
Meet the Characters!
A little insight to the characters featured in "Forget Me Not."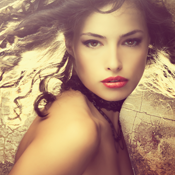 Bree Nolan
Bree Nolan, is sassy, bookish, and has a big heart. She's also very rash and spontaneous, sometimes that gets her into trouble! She and her best friend Finn Hadley, are just normal young adults. Well, except for the fact that they were found together by the roadside 4 years ago and have no memory of anything before that.
Powers:
Persuasion, Dreamwalker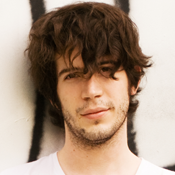 Finn Hadley
Finn Hadley is Bree's best friend. He too remembers nothing from their past. He is fiercely loyal, a bit of a loner with other people, and often thinks little of himself. He's also pretty sure he might be falling for his best friend. When memories of their past are brought to the forefront his loyalty and his love will be put to the test.
Powers:
Healer, Empath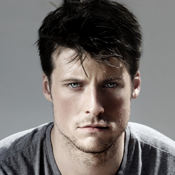 Blain Ivers
Blain Ivers is a sarcastic know-it-all. He is often smug and impolite to people outside of his close group of friends who consist of his best mate Finn and his true love Gabrielle (Bree). Among friends he is caring and loyal to the point of self-destruction. When he foresees a terrible event he is forced to choose an unspeakable path.
Powers:
Zoopathy, Foresight
Quotes
Exclusive quotes from "Forget Me Not"