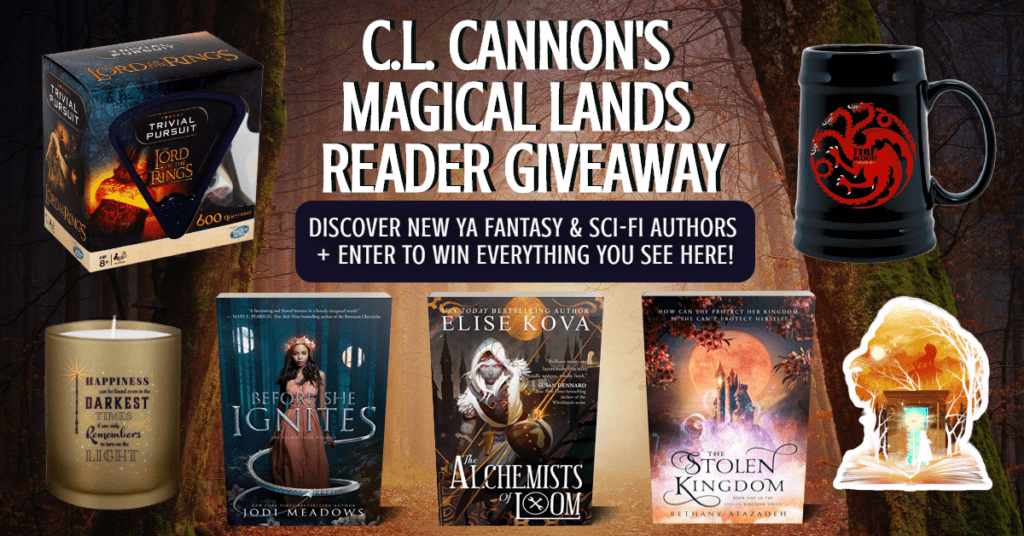 Follow some amazing authors across the web and enter to win a paperback of Before She Ignites by Jodi Meadows, The Alchemists of Loom by Elise Kova, The Stolen Kingdom by Bethany Atazadeh, A Game of Thrones Targaryen Mug, Lord of the Rings Trivial Pursuit, a Harry Potter candle, and a Chronicles of Narnia Lucy and Aslan sticker.
You can also come back every day for special tasks that will earn you daily entry points!!
On a phone and having trouble entering? Make sure you open this page outside of the Facebook web browser by clicking the three dots and selecting 'Open in Chrome' or whatever web browser you normally use.