If you don't know, one of my favorite Youtubers, Jenna Moreci is launching her latest book, The Savior's Sister today!
I was lucky enough to get an early review copy and let me tell yah, you so need to read this book!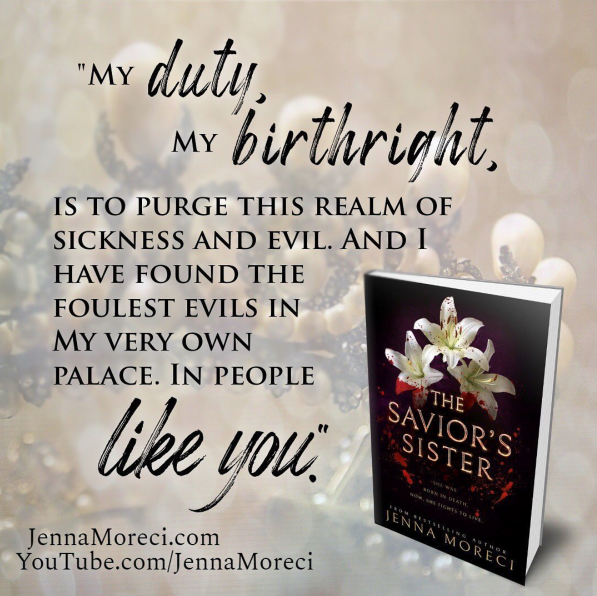 MY REVIEW:
The Savior's Sister by Jenna Moreci
My rating: 5 of 5 stars
Date Posted: August 17th, 2020
I've just finished an ARC of this book and all I can say is, wow! You know that weird feeling you get in your chest when something is both exciting and killing you inside? Yeah, that's the whole book! I already adored the first book in the series, The Savior's Champion, but I loved seeing things from Leila's side of things. The deception, the sacrifice, the strength of this woman is heartbreaking and inspiring. A female protagonist who's easy to root for and admire. I really enjoyed her humor and her determination to see her plan through, no matter the cost. Her conversations with Delphi are priceless and seeing Tobias through her eyes makes me love him even more!
If you haven't read this series yet, you are missing out!
And if you haven't watched Jenna on YouTube then I just feel sorry for you. You're missing the sassiest, funniest, and most helpful booktuber out there!
SYNOPSIS:
Tobias Kaya's journey through The Savior's Champion was only half the story. In the thrilling companion to one of Book Depository's Best Books of All Time, experience the peril and heart-stopping romance through Leila's fresh perspective.
Leila Tūs Salvatíraas, Savior of Thessen and magical Queen of Her realm, is worshiped by all.
Except Her father. He wants Her dead.
The Sovereign's Tournament—a centuries-long tradition designed to select The Savior's husband—is days away, but Brontes's plan to overthrow his daughter ignites, shifting the objective of the competition from marriage to murder.
With the help of Her sisters and some unexpected allies, Leila must unravel Brontes's network and prevent Her own assassination. But as the body count rises, She learns the deception runs far deeper than She imagined.
When She finds Herself falling for one of the tournament competitors, Her father finds himself another target for murder.
Can Leila save Herself and Her beloved, or is their untimely end—and the corruption of Her realm—inevitable?
TRIGGER WARNINGS: This book contains graphic violence, sexual situations, physical abuse, adult language, and references to suicide.
BUY THE SAVIOR'S SISTER:
AMAZON US: https://amzn.to/2Ymr2aM 
AMAZON CA: https://amzn.to/2SuhUNu
AMAZON UK: https://amzn.to/3aUwfsZ 
B&N, KOBO, & OTHER RETAILERS: https://books2read.com/tss/
ENTER THE TSS PRESALE GIVEAWAY: https://forms.gle/7RSgG54TAY7Uq3Cb7 
Read the first 3 chapters: https://www.jennamoreci.com/the-savior-s-sister
Listen to the TSS playlist: https://spoti.fi/2zw1kpF 
CHECK OUT BOOK 1 IN THE SERIES, THE SAVIOR'S CHAMPION:
Amazon US: http://a.co/fUIOtUT
Amazon UK: http://amzn.eu/1J8Gj3n
Amazon CA: http://a.co/6WJaBj9
B&N, Kobo, & other retailers: https://books2read.com/tsc
The Book Depository: http://bit.ly/2HiCKHK
IndieBound: https://bit.ly/2Mt4UG7
ABOUT JENNA: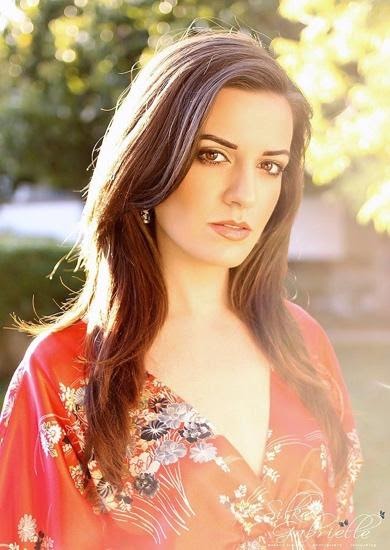 Jenna Moreci is a #1 bestselling author of dark fantasy and science fiction, as well as a YouTube sensation with hundreds of thousands of subscribers. The Savior's Champion, her first novel in The Savior's Series, was voted one of the Best Books of All Time by Book Depository.
Born and raised in Silicon Valley, Jenna spends her free time laughing until her face hurts with her goofball fiancé and snuggling with her tiny dog. 
AUTHOR LINKS:
Website: http://jennamoreci.com/
YouTube: https://www.youtube.com/jennamoreci
Instagram: https://instagram.com/jennamoreci/
Merch Store: https://teespring.com/stores/jennamoreci
Patreon: https://www.patreon.com/jennamoreci 
Twitter: https://twitter.com/jennamoreci