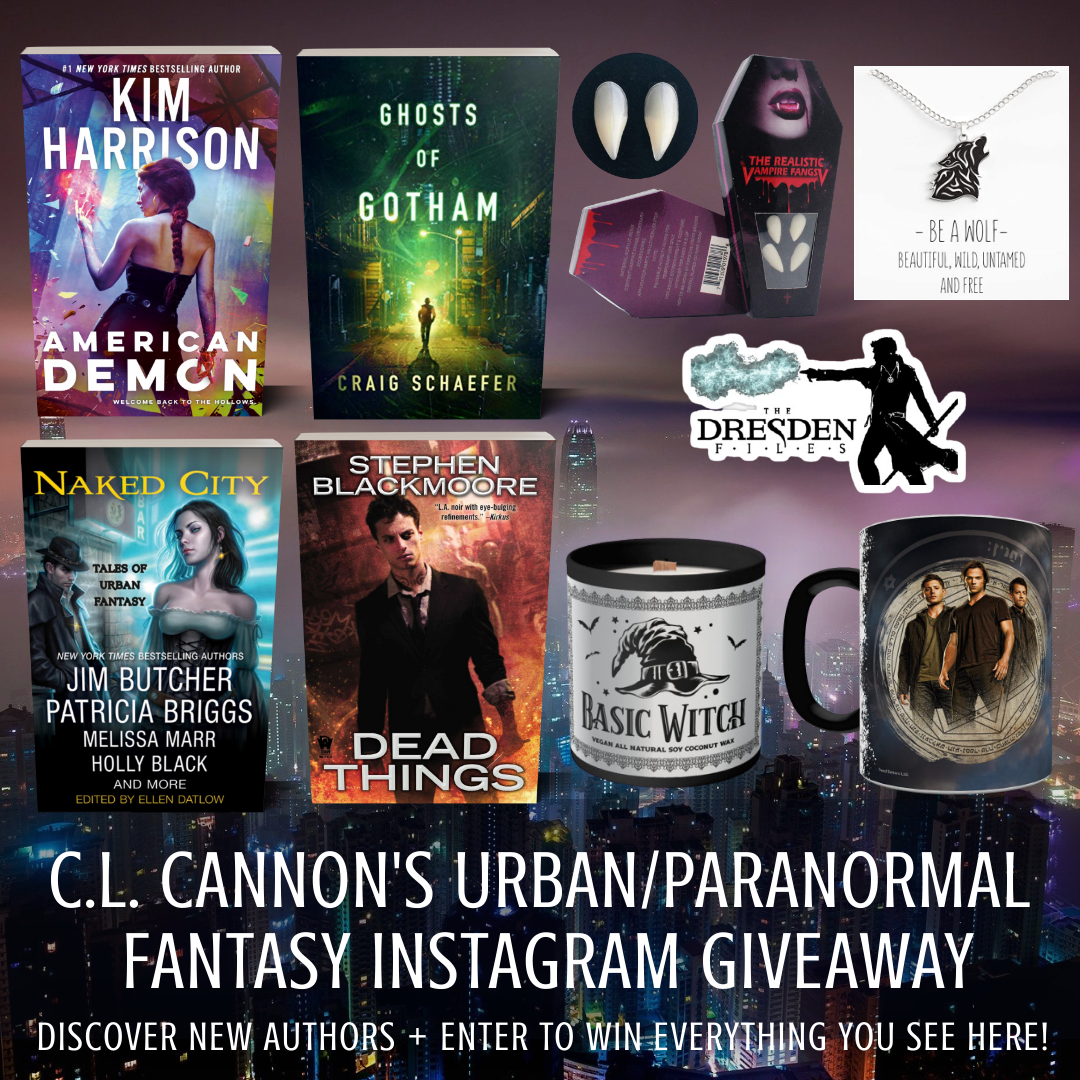 Follow some amazing Urban and Paranormal Fantasy authors on Instagram for a chance to win American Demon by Kim Harrison, Ghosts of Gotham by Craig Shaefer, Dead Things by Stephen Blackmoore, and Naked City by Jim Butcher, Patricia Briggs, Melissa Marr, Holly Black, and others, plus, a Supernatural color changing coffee mug, vampire fangs, a basic witch candle, a wolf necklace, and a Dresden Files sticker!
Multiple ways to enter, including some daily tasks!

On a phone and having trouble entering?
Make sure you open this page outside of the Facebook web browser
by clicking the three dots and selecting 'Open in Chrome'
or whatever web browser you normally use.