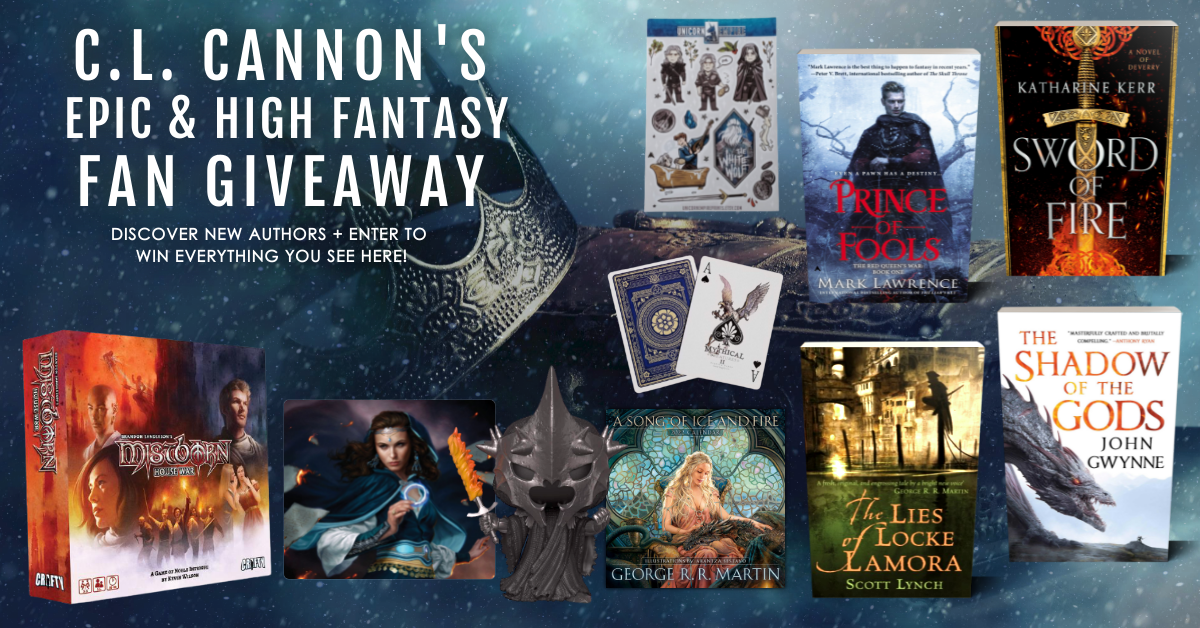 Follow some amazing authors across the web and enter to win Prince of Fools by Mark Lawrence, The Lies of Locke Lamora by Scott Lynche, Sword of Fire by Katharine Kerr, and The Shadow of Gods by John Gwynne, plus the official Mistborn game, Moiraine Damodred Wheel of Time art print, Witch-King of Angmar Funko Pop, A Song of Ice and Fire 2022 calendar, The Witcher sticker pack, and Mythical creatures playing cards!
The more tasks you perform, the more chances you have to win!
Come back every day for special tasks that will earn you daily entry points!
On a phone and having trouble entering? Make sure you open this page outside of the Facebook web browser by clicking the three dots at the top right and selecting 'Open in Chrome' or whatever web browser you normally use.