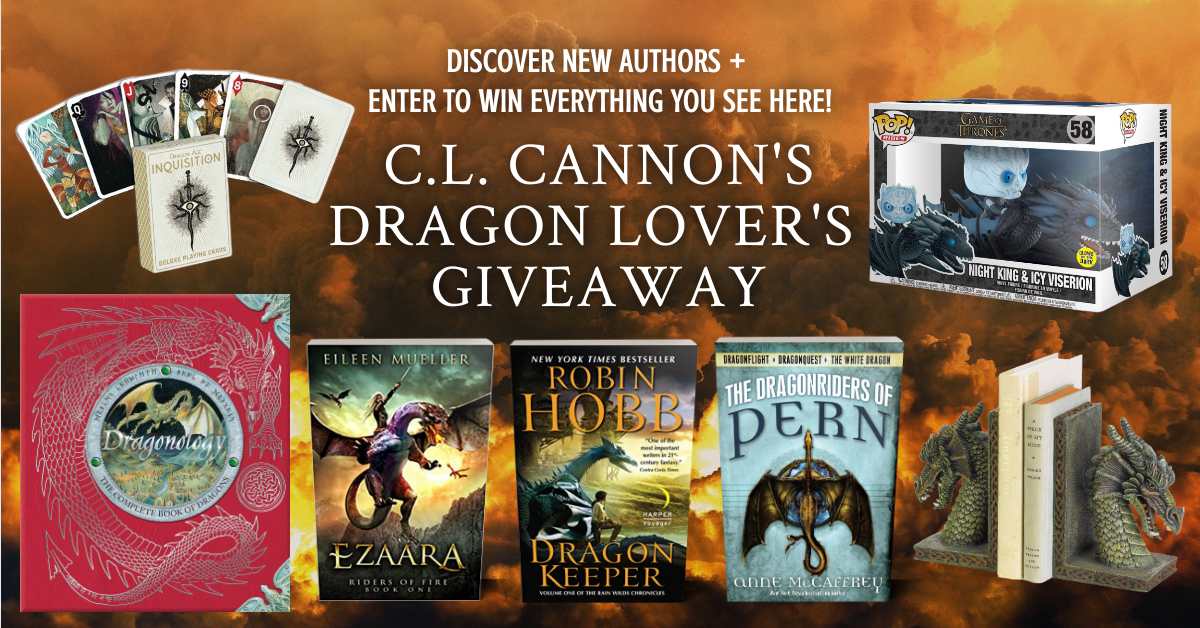 Follow some amazing authors across the web and enter to win paperbacks of Dragon Keeper by Robin Hobb, the 3 book omnibus of Anne McCaffrey's The Dragonriders of Pern, Ezaara: Riders of Fire by Eileen Mueller, a hardback copy of Dragonology: The Complete Book of Dragons by Ernest Drake, Dragon Age: Inquisition playing cards, dragon bookends, and a Game of Thrones Funko Pop featuring the Night King riding on Icy Viserion!
You can also come back every day for special tasks that will earn you daily entry points!
On a phone and having trouble entering? Make sure you open this page outside of the Facebook web browser by clicking the three dots and selecting 'Open in Chrome' or whatever web browser you normally use.