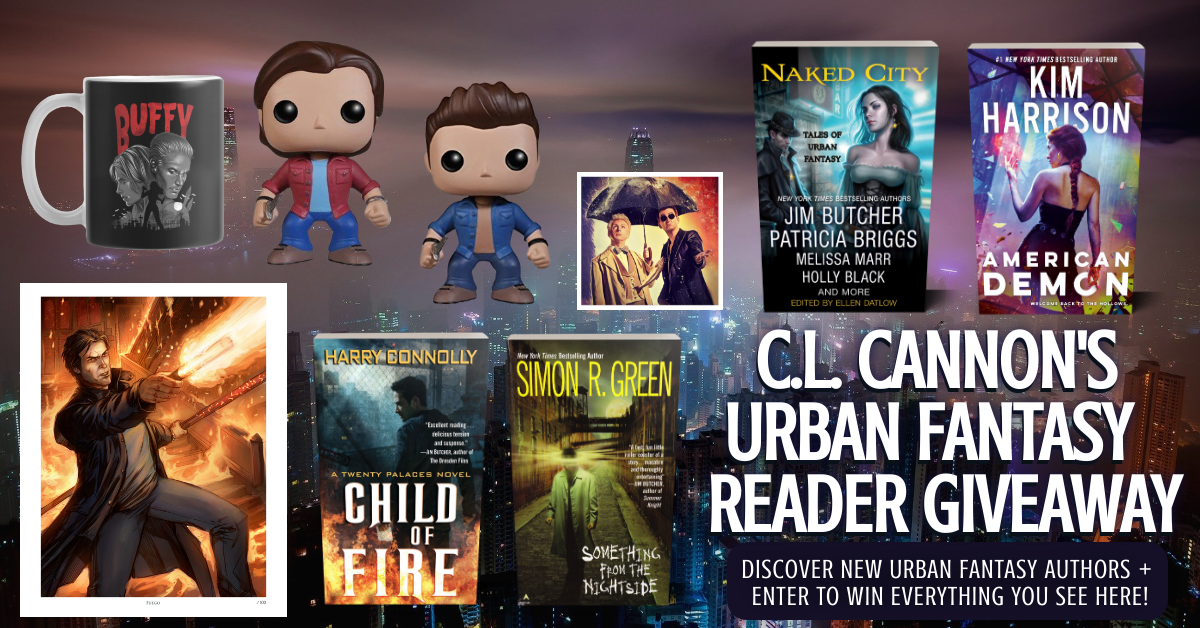 Follow some amazing authors across the web and enter to win paperbacks of American Demon by Kim Harrison, Child of Fire by Henry Connolly, Something From the Nightside by Simon R. Green, Naked City by Jim Butcher, Patricia Briggs, Melissa Marr, and Holly Black, plus a Good Omens magnet, a Dresden Files limited edition wall poster, a Buffy the Vampire Slayer coffee mug, and Sam and Dean Supernatural Funko Pops!
You can also come back every day for special tasks that will earn you daily entry points!
On a phone and having trouble entering? Make sure you open this page outside of the Facebook web browser by clicking the three dots and selecting 'Open in Chrome' or whatever web browser you normally use.